An Attorney that Understands IVC Filter Complications
The inferior vena cava, or IVC, is the largest vein in the body. Its job is to move the deoxygenated blood from the lower legs to the heart and lungs. An IVC filter is implanted in people who may have a high risk of blood clots. The filter does what any filter does, and filters the blood to help prevent it from clotting on its way to the lungs.
IVC filters can be permanent or temporary. In either case, they are implanted – or removed – using a catheter that the doctor uses to insert the filter into the IVC through a small incision in the neck. While this procedure is believed to successfully prevent blood clots and ultimately a pulmonary embolism, there have been reported complications associated that have led to serious injury or even death.
If you or a loved one has been affected by an IVC procedure that has a negative outcome, an IVC filter attorney in Las Vegas can help you. We have experience with these kinds of cases and understand the steps that need to be taken to collect damages.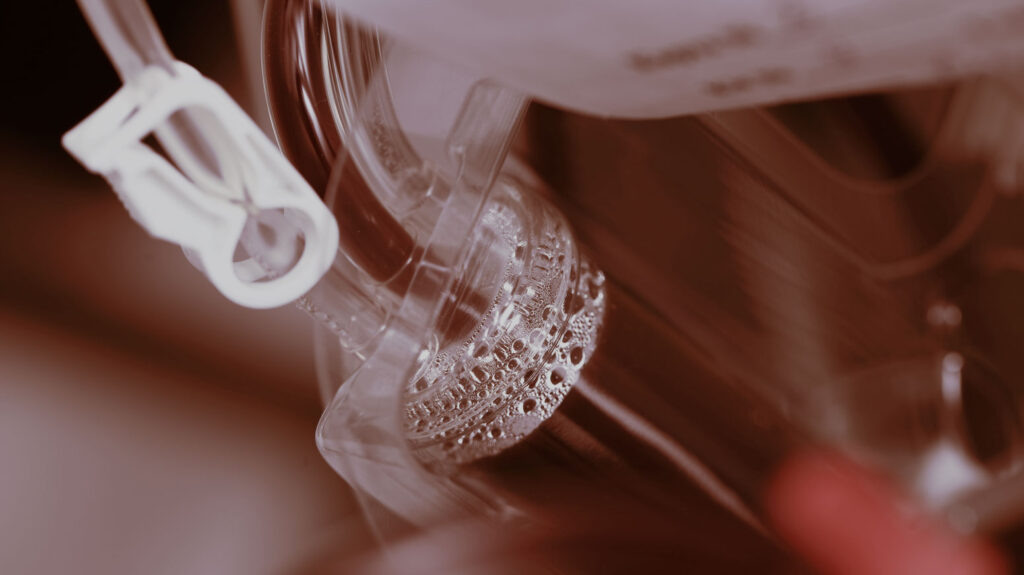 Why Would a Doctor Insert an IVC Filter?
The placement of an IVC filter can be recommended by a doctor for a variety of reasons. Sometimes, a patient may have an associated health condition that is at high risk of producing dangerous blood clots. In other cases, it can be more of an emergency situation where inputting an IVC filter is necessary immediately. 
A doctor may insert an IVC filter in the following situations:
Voluntary or emergency surgery
Gunshot or stabbing injury
Dialysis treatment
Patients who are immobile
Patients who recently gave birth
Spinal cord injury
Cancer diagnosis or treatment
Serious falls
If you are looking to file an IVC filter lawsuit in Las Vegas, get in touch with Bighorn Law today. We have a team of attorneys that understand the ins and outs of IVC filter complications and can navigate through your case to get you maximum compensation. 
What Can Happen to an IVC Filter?
When something goes wrong with an IVC filter, it can cause serious problems or even death. At times, it has been reported that a piece of a filter may break off, or the entire filter might actually dislodge from its position. The piece or entire filter can then puncture the heart or lungs, which can lead to serious injury or death.
If an IVC filter moves position in the body, it can be much more difficult to retrieve later. This is an issue when the filter was supposed to be temporary. In addition, the longer a filter is in place, the greater chance that it has of breaking apart. The subsequent retrieval process can be substantially more dangerous to the patient if the filter has moved out of position.
Some of the common issues and injuries with IVC filter include the following:
Filter movement
Filter separation
Tearing due to filter movement or retrieval
Pulmonary embolism
Breathing issues
Stroke
Death
IVC Filter Devices Named in Lawsuits
Several manufacturers of IVC filters have been named in lawsuits surrounding the device structure, placement and dependability. Those named include:
Cook Celect filter
Cook Gunther Tulip filter
Bard Recovery filter
Bard G2 filter
Bard G2 Express filter
Boston Scientific Greenfield filter
How Do I File and IVC Filter Lawsuit in Nevada?
In most cases, IVC filters are temporarily placed to catch a blood clot, after which they are removed. But in some cases, doctors have seen the need for certain individuals to have them remain for longer periods of time. Unfortunately, the longer an IVC filter is in place, the more likely it is to break, potentially causing damage greater than the risk of a blood clot.
If you or a loved one have experienced a negative result of having an IVC filter, having a Las Vegas IVC filter attorney on your side that understands the procedure, and its pitfalls, will assist you greatly. Filing an IVC filter lawsuit in Nevada is claiming that you or a loved one experienced injuries from the filter, design, defect, or manufacturer negligence. If one of these is true, and you are able to prove it, you then will need to make a direct connection to the injuries suffered. All of this is difficult if you do not have an attorney on your side to help.
IVC filter lawsuits can also be combined into mass torts that allow several lawyers and plaintiffs to combine into one case. There is also the possibility that the placement or retrieval of the filter by the doctor was to blame, in which case a medical malpractice lawsuit is a route you should be taking. 
IVC Filter Lawsuit Help in Las Vegas
If you are looking to file an IVC filter lawsuit in Las Vegas, get in touch with Bighorn Law today. We have a team of attorneys that understand the ins and outs of IVC filter complications and can navigate through your case to provide you with the best outcome. 
We want to hear your story on your IVC filter case. The call to us is no-cost, risk-free, and always confidential. Call (702) 333-1111 to talk to an expert today. We want to hear your story. We want to help. Bighorn has your back.