Taxotere and Chemotherapy Hair Loss Litigation
If you have suffered permanent hair loss after receiving chemotherapy treatment, you may be eligible for compensation. Studies have shown that Taxotere, a drug commonly used in breast cancer treatment, has caused permanent hair loss in women.
In addition to breast cancer, Taxotere has been used in patients with prostate cancer, gastric cancer, lung cancer, and head or neck cancer. The link between Taxotere and permanent hair loss is concerning, especially given that alternative treatments could have been given if the patient had known about the link.
Call a professional Taxotere Lawsuit attorney in Las Vegas today if you have suffered permanent hair loss after cancer treatment.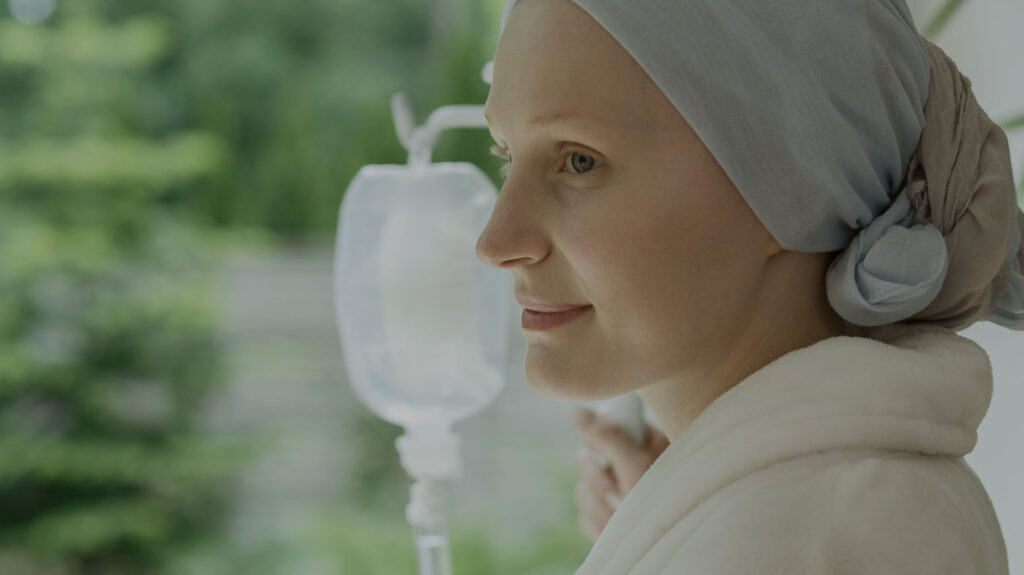 Taxotere and Permanent Hair Loss
More than 1.5 million patients have used Taxotere as a cancer treatment. The treatment calls for the drug to be administered every three weeks over the course of an hour. Typically, patients will undergo four cycles of treatment. 
A 2009 lawsuit cites a warning letter issued to Taxotere's manufacturer by the FDA as a result of false or misleading statements about unsubstantiated claims of Taxotere's superior efficacy. According to the lawsuit, and as early as 2005, Sanofi-Aventis had knowledge based on their own study of Taxotere's increased risk of permanent baldness. The lawsuit alleges that despite this knowledge of warnings of permanent alopecia in Canada and Europe, the drug's U.S. label contained no mention of permanent hair loss until the label was changed in January 2016.
If you were given Taxotere during treatment and now have permanent hair loss, you may be entitled to compensation. Contact the professionals at Bighorn Law today – we have a team that understands the ins and outs of this complicated lawsuit.
What Damages Can I Seek in a Taxotere Lawsuit?
Anyone who suffered permanent hair loss after treatment was administered using Taxotere may be entitled to damages. The potential damages that can be sought include the following:
Mental Pain and Suffering – Compensation may be awarded to anyone who suffered physical or mental pain and suffering related to hair loss. This may include declining mental health and loss of enjoyment in life.
Lost Wages and Future Earnings – Loss of hair could lead to someone being unable to perform their job due to mental health. These damages include money that was already lost in addition to future earning potential. 
Medical Expenses – Losing hair as a result of Taxotere treatment can lead to medical expenses related to seeing mental health professionals. 
Hair Replacement or Alternative – Often, women will try to regrow their hair or will purchase a wig and other products to make their appearance look closer to what it used to. These expenses may be recovered due to their relation to hair loss with Taxotere treatment. 
Punitive Damages – These types of damages can be sought if there was willful or malicious misconduct. 
Taxotere Lawsuit FAQs
Who Makes Taxotere?
Taxotere is manufactured by French pharmaceutical giant Sanofi whose global home office is in Paris, France, but they also have huge operations in the United States.
Why is Sanofi Responsible for Taxotere Hair Loss?
Evidence shows that Sanofi knew of the risk of permanent hair loss associated with Taxotere, but chose profits above telling American women about this risk. In fact, not only was Sanofi aware of medical studies showing the risk of permanent hair loss for years, but chose to warn women in other countries, but not in the United States.
Is a Taxotere Lawsuit a Class Action?
No. A class action is a civil action where one or two people represent everyone with similar lawsuits and make all the important decisions regarding the outcome of the case for you. In a Taxotere case, each case is individual and you, with your attorney, make all the important decisions that will affect the outcome of the case.
How Much Will a Taxotere Lawsuit Cost Me?
The skilled personal injury attorneys at Bighorn Law charge no fee unless and until we recover compensation for you. Our easy-to-understand fee agreement sets out what fees and costs we will be entitled to receive when we recover compensation on your behalf. We will never ask you for money upfront or out of your own pockets.
Will I Need to Go to Court?
With thousands of similar cases already filed before yours, it is very unlikely that you will ever have to go to court. Furthermore, while there are no guarantees, the overwhelming majority of product liability cases are resolved by settlement prior to trial.
Do I Need to Bring a Claim Right Away?
The sooner, the better. The law places strict time limits on your ability to bring a claim, so it is risky to wait. Furthermore, since Sanofi has now been forced to warn women about these side effects, time is running out for women to bring a claim.
Who is Eligible For Possible Taxotere Compensation?
In order to qualify for Taxotere compensation, you must be a woman who:
Survived stage one, two, or three breast cancer;
Was treated with Taxotere before 2016; and
Now suffers from permanent hair loss.
Why Does The Hair Loss Associated With Taxotere Matter?
For many women, permanent hair loss can be devastating, leading to lower self-esteem, decreased self-confidence, depression, and other emotional and psychological consequences. What was expected to be a temporary side effect of Taxotere treatment turned out to be a permanent disfigurement. All because Sanofi placed profits above the needs and concerns of the many Taxotere patients who would lose their hair?
How Long Will My Taxotere Lawsuit Take?
While product liability claims like these can take a few years to resolve, there are already thousands of lawsuits being pursued against the manufacturer. We, therefore, believe that there is significant pressure on the company to establish a settlement program soon.
Will Each Claimant Get The Same Amount of Compensation in a Taxotere Settlement?
No. The value of each settlement will depend on the unique circumstances of each individual lawsuit, and you, with your attorney, will decide whether to settle your claim or not and for what amount.
What Qualifies Bighorn Law to Handle My Taxotere Lawsuit?
Our top-notch attorneys have been handling personal injury claims in Nevada, including defective product claims, for more than two decades. In that period of time, we have won more than $150 million in compensation for our clients and their families, and we are ready to obtain the same type of results for you.
Get Help with Taxotere Lawsuit in Las Vegas
If you were given Taxotere during treatment and now have permanent hair loss, you may be entitled to compensation. Contact the professionals at Bighorn Law today – we have a team that understands the ins and outs of this complicated lawsuit. We fight for you. Call today at (702) 333-1111.