Las Vegas Personal Injury and Workers' Comp Lawyers
If you need help – you need Bighorn Law. Our clients have won numerous multi-million dollar lawsuits because we've protected their rights – personal injury, workers' compensation, medical malpractice, and much more. Bighorn Law has your back in any scenario.
Attorneys
$150M
+
Client
Settlements
"I just absolutely love this place, it's perfect because you get that personal touch." – David
$13.6M
$13.6 Million Victory
Malpractice Verdict
$3.5M
$3.5 Million Victory
Motor Vehicle
Accident Settlement
$1.5M
$1.5 Million Victory
Slip and Fall Accident
PRACTICE AREAS
Our Services
We fight. You Win.
With more than a dozen attorneys and decades of experience, our knowledge translates to more cases won, higher settlements, and happier clients.
An attorney can make or break a case based on how the case is documented, developed, and positioned for insurance companies and juries – we make sure that nothing is missed in your case and our results prove it.
It's no surprise Bighorn Law was named in the Top 100 personal injury attorneys in the nation in 2020.
OUR STORY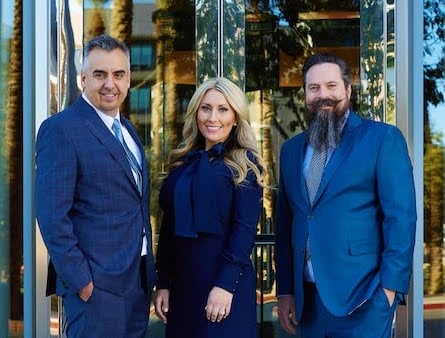 Focus on What's Important
Part of our winning strategy is simply caring more, but it goes much further than that. When you choose Bighorn Law, you get access to our comprehensive network of the best doctors, surgeons, and conservative treatment specialists available.
We want you to focus on getting well and leave fighting the insurance companies and other people who will take advantage of you to us.
PRACTICE AREAS
Latest Insights
Disability
Do I Qualify for SSI in Nevada?
Several versions of benefits are available for individuals who are unable to work in the state of Nevada. One benefit, known as Supplemental Security Income (SSI), is a federal benefit program that exists for people that have very limited income and do not have the work history to qualify for more traditional social security disability […]
Personal Injury
SUV Rollover Accidents May Involve Product Liability
SUV Accidents Have a High Rate of Injury Statistically, SUV rollover accidents have a high rate of serious injury or death compared to other automobile rollovers. If you were injured in an SUV rollover accident, you might be able to seek compensatory damages against the party that was at fault. But, it is also possible […]
Personal Injury
Collapsing Seatbacks Can Cause Injury in Auto Accidents
Car Seatback Collapse Can Cause Serious Injury or Death When a car accident happens, the occupants of the vehicle are counting on the safety components of the vehicle to work. Manufacturers put countless hours into vehicle safety testing to offer a quality product to consumers that meet the expected safety standards. Unfortunately, components of the […]
Get a Free Case Evaluation today! We're available 24/7, call when it's convenient for you.
FREE Consultation