Accountability for the Death of Your Loved One
It's devastating to lose a loved one. If their death is the result of another person's actions, it can be even more difficult to deal with. As the family of the victim, you may be able to be compensated for the loss of your loved one. While the grieving process may still be long and difficult, knowing that those responsible are held accountable – and that your family can continue on without worrying about lost finances – can allow healing to begin.
Getting an attorney on your side that is experienced with wrongful death cases in Las Vegas is important. You will want an attorney that is compassionate and understanding of your situation and can help guide you through the process. A difficult situation requires the right people to deal with it. We are a law firm that can help you in Las Vegas.
At Bighorn Law, our clients are like family. We will fight for your loved one and help make your family whole again.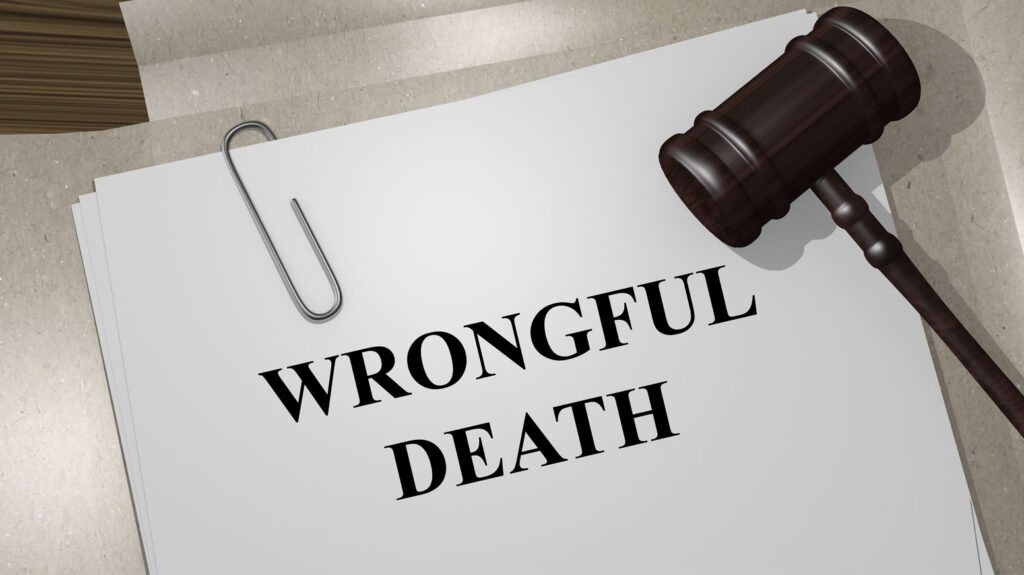 What is a Wrongful Death Claim?
A wrongful death claim happens when someone dies as a result of someone else's intentional, reckless, or negligent act. If the person had survived, they would have been able to make a personal injury claim against the person or entity at fault. Since they did not survive, the family is able to file a wrongful death claim.
Wrongful death claims are considered civil lawsuits and the compensation is monetary. Any criminal charges for the incident will be filed by a prosecutor. A wrongful death claim may be filed at the same time as a criminal case, as they have different outcomes.
Some of the most common wrongful death claims result from the following:
Car, motorcycle, or boating accidents, often when alcohol is a factor
Accidents that happen on someone's property due to unsafe conditions
Accidents that happen due to product failure
Accidents that happen due to unsafe working conditions
Medical malpractice from a surgeon or physician
While the above are most common, a wrongful death claim can come from any type of negligent behavior that caused your loved one's death. An experienced wrongful death attorney can look into your family's situation and let you know what the best route would be. In many cases, families are entitled to significant compensation in a Nevada wrongful death lawsuit.
Who Can File a Wrongful Death Claim?
Nevada has specific rules on who can file a wrongful death claim. To find out if you have a case and can make a claim, get in touch with a Las Vegas wrongful death attorney.
Individuals who can file a wrongful death claim in the state include:
A spouse, domestic partner or child of the deceased
Parents of the deceased, if there is no spouse or child
A personal representative of the estate of the deceased
Given the complex nature of some wrongful death cases, there is a multitude of different people who could potentially be found liable in a case. Among some common, legally responsible individuals in a wrongful death lawsuit are drivers in a car crash, someone who sold alcohol to an impaired driver, a manufacturer of a faulty piece of machinery, and many more. It is possible for multiple parties to be found liable in a wrongful death case.
A wrongful death claim in Nevada must be filed within two years of the person's death that is in question. If more than two years have gone by since the person's death, the case will likely be refused. If you have questions on the timeline and what your options are, get in touch with a Nevada wrongful death attorney.
What Damages Can be Claimed in a Nevada Wrongful Death Lawsuit?
In terms of what can actually be filed for in a wrongful death claim, the damages typically fall into two categories: Compensatory and Punitive.
Compensatory damages are as the name suggests – they are to help compensate you and your family for costs incurred from the death of a loved one. This can include, but is not limited to:
Earnings loss (current and future)
Burial and funeral costs
Medical expenses
Loss of benefits for surviving heirs
Pain and suffering
Punitive damages, on the other hand, are designed to hold the responsible party accountable for your loved one's death. This includes compensation for the severe damage they have caused to your and your family's life. When there is negligence, recklessness, and intentional action that caused a death, it is common for the responsible parties to be named in a wrongful death claim seeking punitive damages.
If you are unsure of the route you should go in terms of damages to seek, get a Las Vegas attorney involved that can help you through the entire process.
Why Hire a Las Vegas Wrongful Death Attorney?
First, wrongful death claims can be very difficult. You, therefore, need an experienced lawyer on your side who can take care of the legal and financial issues while you grieve the loss of your loved one. You need a lawyer that has experience handling wrongful death claims in Nevada.
It is also important to remember that insurance companies make money by paying the least amount they can to settle outstanding claims. The liable Insurance company will have lawyers working for them to find ways to legally pay you as little as possible for your claim. So, you need to hire an experienced Las Vegas wrongful death lawyer to assist you with your claim and make sure you get all the compensation you and your family are entitled to recover.
Next, you may need to file a lawsuit against the party responsible for your loved one's death, even if the case is eventually settled out of court. So, you need an experienced lawyer who has the ability to successfully advocate on your family's behalf in court.
The right Las Vegas wrongful death lawyer will have the resources to hire expert witnesses to testify about the value of your loved one's life, to ensure the family members and small children who relied on your loved one will be provided for, for the rest of their lives.
How Much Does it Cost To hire a Las Vegas Wrongful Death Attorney?
Since 2012, our experienced legal team has helped our clients recover over $150 million in settlements. But fighting big insurance companies to get our clients the money they deserve requires lots of time and money. So, how is a regular person supposed to afford this?
Fortunately for our clients, there is something called the contingency fee arrangement that can solve that problem. This arrangement allows you to hire a skilled attorney from our law firm without paying a single cent.
If we believe we can win, we will agree to handle your case on a contingency fee basis. This means that we will work on your case for as long as necessary, even years, without you putting down any money at all for our time or towards the cost of a lawsuit.
All costs will be included in this contingency fee arrangement, including:
Court costs;
Drafting of legal documents;
Taking depositions;
Negotiating with the liable insurance company; and
All other costs incurred pursuing your claim.
If we win your case, by settlement or verdict at trial, we will be paid from the money we recover for you. But, if we are unsuccessful and recover no money on your behalf, you will pay us nothing at all.
This is a win-win situation since it allows you to hire an experienced legal team with a history of successful results, such as our law firm, with no money down. Furthermore, since we only get paid if we win, you can be sure that we will leave no stone unturned in our efforts to do the very best job possible.
A Las Vegas Wrongful Death Attorney that Will Work for You
Losing a loved one is already an incredibly difficult situation. When you factor in trying to make a wrongful death claim, it can be overwhelming. This is where the professionals at Bighorn Law can step in and help you through the entire process. Your life will no longer be the same without your loved one, and you need to be compensated for losses that have been incurred and will in the future.
Bighorn Law has a wealth of experience in wrongful death cases, and will fight for you to get what your family deserves to keep your lives going. If you have a claim that you want to discuss, but don't know the first step to take, or just need an attorney at any step in the process, get in touch with us. A call is risk-free, no-cost, and completely confidential. Get help today by calling (702) 333-1111.