Personal Injury Attorneys That Fight For You
Las Vegas is a city where anything seems possible. But behind all the glitz and glam are our residents – the lifeblood of Las Vegas. When something like an accident or injury happens to one of our own that is beyond their control, we're ready to help.
Being the victim of an accident or personal injury due to someone else's negligence can be devastating financially, physically, and emotionally. Having an experienced Las Vegas personal injury attorney on your side from the start can make all the difference in your life. Don't rush to a decision or be pressured by an insurance company to settle – get expert advice first so you know all of your available options.
We know that accidents can happen to anyone. In Las Vegas, you will never have to deal with the aftermath alone. If you have been the victim of an accident or injury that wasn't your fault, get in touch with a Las Vegas personal injury attorney right away. Bighorn Law is known in Las Vegas for fighting personal injury cases to the end and earning maximum settlements, including a $3.5 Million motor vehicle accident settlement.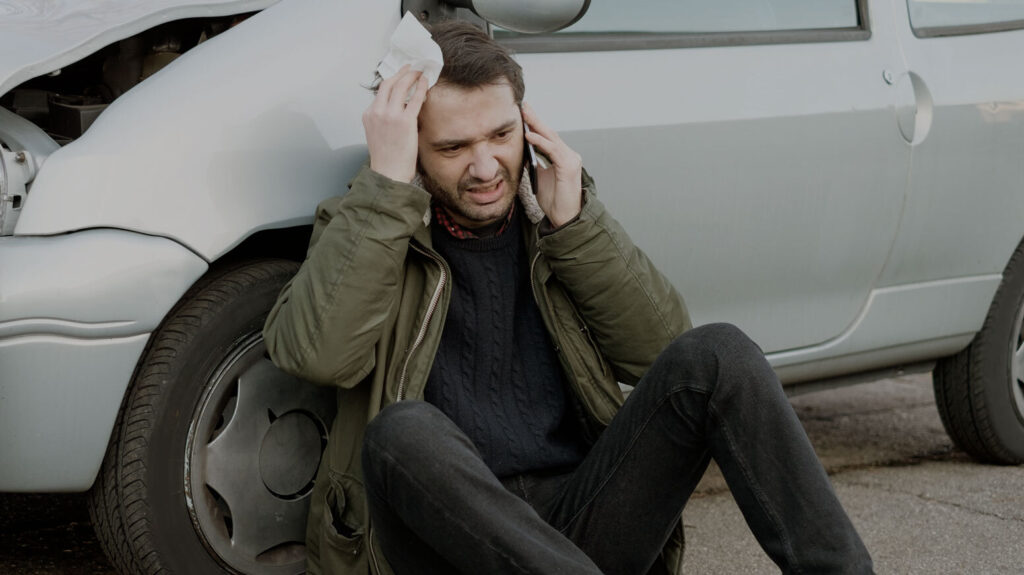 What Does a Las Vegas Personal Injury Attorney Do?
Once an accident or injury occurs, you may not know where to turn, especially if you were not at fault. The party at fault and insurance companies may try to pressure you into a situation that is not best for you and doesn't fully compensate you for what has happened, and what can be yet to come. Often, lingering health effects and financial pitfalls can follow you around for years.
Having a personal injury attorney on your side from the beginning will help you navigate through the complex process. Specifically, a personal injury attorney can:
Work with the insurance company – A Las Vegas personal injury attorney will work with the insurance adjusters to get maximum coverage.
Negotiate for maximum compensation – A lawyer will work to defend your rights to maximum compensation.
Investigate the accident or injury – An attorney work to prove the negligence of the other party if and when it comes into question.
Represent you at trial – An attorney representing you in a trial is one of the most important aspects of the case, as they understand the process and how to fight for you to win the maximum settlement.
Success in personal injury cases depends on the attorney that represents you. In Las Vegas, Bighorn Law has a reputation for being a firm that fights for you to the end. Don't be pushed around by insurance companies and others that want to pressure you into getting less than you deserve to make yourself whole.
What Types of Personal Injury Cases Does a Las Vegas Attorney Handle?
Personal injury cases can result from many different situations. Lucky for you, we've seen it all through the years of being a top personal injury law firm in Las Vegas. Our attorneys will work for you from the start and prove that you were injured at no fault of your own – and get you the deserved compensation for your situation.
Types of personal injury cases we handle for Las Vegas residents include but are not limited to:
Car Accidents: You'll work with a personal injury lawyer with a high success rate and a history of attaining large settlements when representing clients injured in automobile accidents.
Motorcycle Accidents: Count on us to represent you if you've suffered any of the injuries that often result from motorcycle crashes, such as facial fractures, broken bones or traumatic brain injury (TBI).
Bicycle Accidents: Bicyclists are highly vulnerable to head trauma. We can provide an experienced brain injury lawyer who will fight for your rights.
Aviation Accidents: The amount of air traffic in the Las Vegas area increases the need for an experienced serious injury attorney like you'll find at Bighorn Law.
Dog Bites and Animal Attacks: We'll help you recover damages for injuries from animal bites or attacks.
Slip and Fall Accidents: You could receive compensation from negligent property owners who create slip-and-fall conditions leading to severe injuries.
Product Liability: We'll help you hold manufacturers responsible for injuries resulting from their defective products.
Wrongful Death: We represent parents, spouses and others who have lost a loved one due to another's negligence.
Work Injuries: If you suffer a work-related injury or illness, our worker's compensation lawyers will help you recover lost wages and payment for medical bills.
Truck Accidents: An accident caused by a tractor-trailer can lead to devastating injuries. We hold drivers and/or their employers accountable for their negligent actions.
Commercial Vehicle Accidents: Trucks aren't the only large, potentially dangerous vehicles on the road. Bighorn Law can provide an experienced personal injury attorney to represent you after an accident involving trains, buses or other commercial vehicles.
Drunk Driver: Numerous auto accidents in Las Vegas result from motorists who've had too much to drink. We'll fight for your rights if one of these irresponsible drivers injures you.
Premises Liability: You could experience an injury while visiting a commercial establishment. If this happens to you, contact us to determine if you could be entitled to compensation from the business owner.
Rideshare Accidents: Do you use services like Uber or Lyft to get where you need to go in Las Vegas? We can help if you're injured in a rideshare accident.
Pedestrian Accidents: You could incur an injury while crossing or walking on the side of the road. We represent people involved in these and other pedestrian accidents.
Boating Accidents: We can represent you if you're involved in a boating accident on Lake Mead or any of the other popular Las Vegas-area waterways.
Casino Accidents: An accident can happen while you're having fun in one of the numerous Las Vegas casinos. Contact us if you need legal assistance in these situations.
Get Help With Various Types of Injuries
When you choose Bighorn Law as your personal injury attorney, you'll work with a lawyer who is familiar with your circumstances. We can provide aggressive legal representation if you've suffered an injured neck in an accident or are experiencing paralysis, severe burns, impaired hearing or vision, or any other injury that's impacting your quality of life and financial situation.
Contact us if you have any of the following injury types:
Brain
Neck
Back
Spinal cord
Amputation/loss of limb
Broken bones
Shattered pelvis
Paralysis
Severe burn injuries
Loss of hearing
Loss of eyesight
Other serious injuries
How Does a Las Vegas Personal Injury Claim Work?
It can be a confusing time when you are in an accident or injured. The first thing to understand is that you will need to report the accident or injury so there is a record of it.
Report the accident as soon as it happens.
Stay at the scene to collect information from the involved parties that will be relevant later. This includes an insurance card and other information.
Take photos of any damage, to yourself or to property.
Obtain copies of police reports, work incident reports, medical records, and any other relevant information.
In Nevada, you have two years after the date of the injury to file a claim. But in most cases, you should be contacting an attorney right away to start the process. There are situations where injuries show up later or may not have seemed major at the time which does cause a delay in certain situations. But, again, in most cases, it's smart to make an immediate move and have an attorney involved. The call to discuss the situation is free and confidential.
An attorney can then handle the paperwork required to file a claim to initiate the lawsuit. This is beneficial for several reasons, including the accuracy and timeliness of each step of the process. Attorneys that have been through the process many times understand how it all works and will give you your best shot at success.
The responsible party will need to be found negligent in many personal injury cases. This will require you to prove that the defendant was negligent in their actions, which led to the accident or injury. Any information gathered at the time of the incident will be helpful at this point. An attorney can also help greatly once the case reaches this stage.
A Las Vegas Personal Injury Attorney on Your Side
Getting the maximum compensation for personal injury cases depends greatly on the attorney that represents you. In Las Vegas, Bighorn Law has a reputation for being a law firm that fights for you to the end. Don't be pushed around by insurance companies and others that want to pressure you into getting less than you deserve to make yourself whole.
A call to the Las Vegas personal injury professionals is no-cost, risk-free, and completely confidential. Call us at (702) 333-1111 or fill out a form today.