Get Help with Your Medical Lawsuit Today
There is nothing more important than your health. And even when intentions are good, you can unknowingly harm your body through prescription drugs and unsafe devices and products.
If you've been the victim of a prescription drug side effect or have used a recalled device or product, get in touch with one of our attorneys – we can start on your case as early as tomorrow. We have experience helping people get the maximum settlement when something goes wrong that was out of their control.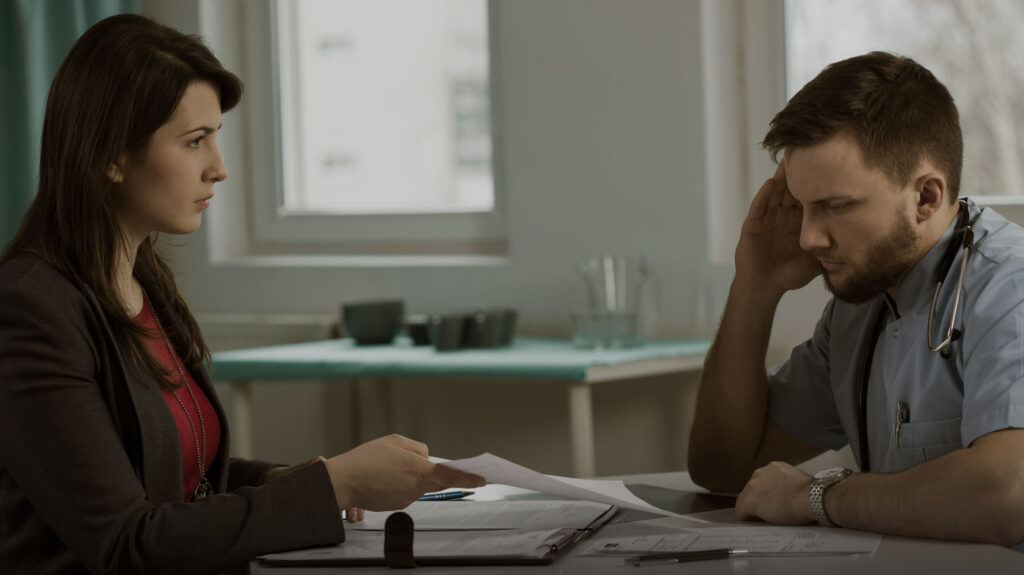 Prescription Drug Lawsuits
The FDA does not disclose all drug side effects or independent research associated with an approved prescription drug. Because of this, many people have damaging side effects that are not known to the general public. The side effects can be damaging not only for the short-term but can also have long-lasting effects for someone.
Often, the side effects found during normal use will be so severe that it will lead to the FDA issuing a recall of the previously approved drug. Millions of dollars have been awarded to people that are exposed to and suffer damaging side effects and injuries from prescription drugs. Get in touch with a lawyer familiar with prescription drug recalls to find out if you have a case or could be affected.
If you have a medical or drug-related case, get in touch with our experienced team today. Our clients have won multi-million dollar medical lawsuits. We fight for the maximum settlement.
Recalled Device and Product Lawsuits
Recently, the FCA and manufacturers of medical devices and products have recalled several medical implants or surgical devices that are popular to use for many procedures and ailments. The risk of injury or death associated with these devices and products has led to these decisions. But for those that were already affected, a recalled device or product lawsuit may help them recover funds for medical expenses and suffering.
There are many pending lawsuits that we are currently proceeding with have resulted from the following products:
If you have used one of these products and have had an associated health condition, get in touch with us today. Our experienced attorneys understand the situation around these products.
Lawsuits Related to Mesothelioma
Mesothelioma is a form of cancer that is caused largely by exposure to asbestos. This issue develops in the outer layer of the lungs in most cases. Common symptoms of mesothelioma include:
Fatigue
Fluid around the lungs
Wheezing or coughing
Coughing up blood
Pain or discomfort of the chest wall
Shortness of breath
In severe cases, mesothelioma can cause tumors to develop in the abdomen cavity. When this occurs, some of the associated symptoms include:
A mass in the abdomen
Pain in the abdomen
Weight loss
Bowel issues
Abdominal fluid anomalies
Jaundice
Blood clots
Low blood sugar
What Damages Can I Recover with a Medical Lawsuit in Nevada?
In Nevada, there is no limit to economic damages that can be recovered in a medical lawsuit if the case involved malpractice. Economic damages include the following:
Medical bills including stays in the hospital, home healthcare, and medication
Lost wages from being unable to work
Loss of future earnings
Out of pocket expenses that are related
In a mesothelioma case, many of the companies that are associated are no longer in business or have gone bankrupt, so it is unknown what kind of settlement can be reached without details. But typical compensation for these cases involves:
Medical costs
Lost wages
Pain and suffering
Damaging Side Effects And Injuries From Prescription Drugs and Recalled Medical Devices
A defect can make a product dangerous instead of helpful. Defective drugs and medical devices are sometimes manufactured by pharmaceutical companies and can be available over the counter or prescribed to us by doctors who are usually unaware that these products are dangerous and defective.
Every year, thousands of Americans suffer damaging side effects and injuries from prescription drugs and recalled medical devices in their own homes. These victims who have trusted manufacturers to create products that will make their lives easier, safer, and healthier are often left with large medical bills and nowhere to turn. 
The dangerous side effects and injuries caused by prescription drugs and recalled medical devices can include birth defects, blood clots, heart attacks, brain injury, internal hemorrhaging, and even death to name just a few. Victims are often left with serious injuries and medical complications. To add insult to injury, many victims also find themselves financially strained due to the cost of the medical care needed to treat the resulting injuries and complications. 
How Can a Prescription Drug or Medical Device Be Defective?
Despite safety testing that is required before a product is made available to the public, patients are harmed with shocking regularity by the harmful side effects of prescription drugs and recalled medical devices. Often a drug or medical device is defective because of a mistake in the way the product was designed, manufactured, or marketed. 
There are essentially three main ways in which a drug or medical device can be labeled as defective, making the manufacturer responsible for your injuries and pain and suffering:
A design defect;
A manufacturing defect; and/or
A warning defect
A design defect occurs when the drug or device is dangerous because of the way it was created. This means that the manufacturer could have produced a product that is safer for consumers to use but failed to do so. For example, when a drug results in unexpected adverse side effects or a medical device fails at some point in time when it should not. 
A manufacturing defect occurs when a drug becomes defective during its manufacturing phase. Use of the wrong substances or materials or failure to apply necessary quality controls may result in defective manufacturing, which can ultimately lead to patient injuries. This can include faulty or completely ignored manufacturing steps, contamination during packaging, or damage in the shipping process. 
A warning defect occurs when the advertising of a certain drug or medical device fails to warn you of possible dangers associated with its use. The manufacturer of the product is obliged by law to warn customers of potential side effects that can make the product dangerous. Failure to provide adequate instructions concerning safe usage can also render a product defective.
Prescription Drug and Recalled Medical Device Lawsuits
Many medical and drug-related lawsuits involve harmful prescription drugs and recalled medical devices. Often the companies that manufacture these products are aware of the damaging side effects and injuries their products can cause. Yet many drug and medical device manufacturers place profits above consumer safety and do nothing to warn the public or to make their products safer. 
In recent years, there have been a growing number of lawsuits filed against the companies that design and manufacture drugs and medical devices that have caused harm. Large corporations, such as Johnson & Johnson, Janssen Pharmaceuticals, GlaxoSmithKline, and others that manufacture drugs and medical devices have been named as the defendants in thousands of lawsuits brought by plaintiffs seeking to obtain compensation for the injuries they have suffered. 
In fact, so many lawsuits have been filed against some drug and medical device manufacturers that thousands of individual lawsuits are consolidated into single federally managed multidistrict litigations. The hundreds of thousands of plaintiffs involved are hopeful that their voices will be heard, and that they can make manufacturers throughout the country think twice about the methods they use to test the safety of new products and/or warn consumers of risks associated with the use of those products. 
Medical or Drug-related Lawsuits & Strict Liability
Most personal injury lawsuits are based on negligence. In other words, the plaintiff is claiming that someone committed some act of negligence that caused them to suffer harm. 
To succeed in a personal injury lawsuit based on negligence, the plaintiff must demonstrate that the defendant owed them a duty of care and breached that duty. In these cases, you can only sue the party or parties whose negligence led to your injuries. 
For example, suppose a hardware store sold you a power saw with a bolt missing, and you got injured when using it. If the store did nothing negligent with regard to the saw and the missing bolt, then you could not sue the store for negligence, you could only sue the manufacturer.
On the other hand, lawsuits in Nevada involving injuries caused by dangerous drugs and defective medical devices, like other product liability claims, are based on strict liability. In strict liability cases, you can potentially bring a claim against everyone in the product's chain of distribution, including the manufacturer, distributor, and store where you purchased the product. 
Moreover, because product liability claims in Nevada are based on strict liability, you do not need to prove that the defendant (the manufacturer, distributor, etc.) was negligent. However, you must prove the following:
The product was defective due to a manufacturing, design, or warning defect;
The product was defective when you received it; 
You were injured because of the defect in the product; and
You were using the product as it was intended to be used by the manufacturer. 
You cannot hold the defendant accountable for your injuries if you were injured while misusing the drug or device, or after you had damaged the product.
How Bighorn Law Can Help
We take prescription drugs and use medical devices to improve our health and quality of life. But when a drug or medical device injures us because they are defective and dangerous, the consequence can be devastating, and our trust in the system that provided us with those products is shattered. 
When this happens, an experienced personal injury lawyer can help you fight to obtain the compensation you deserve, and need to restore your quality of life. If your life has been affected because a drug or medical device did not work as the manufacturer claimed it would, why not place your trust with a law firm that has already won multimillion-dollar settlements for its clients? 
Since 2012, Bighorn Law has faithfully served the citizens of Nevada, recovering more than $150 million in settlements for our clients. We aggressively pursue each case and work to help our clients receive maximum compensation for their injures and other losses.
A Las Vegas Attorney with Experience in Medical and Drug Lawsuits
If you have a potential case involving anything medical or drug-related, your best bet is to get in touch with us to go over the details right away. We have experienced professionals ready to listen to your situation and assist with the next steps. A call is always risk-free and no-cost, and certainly confidential. Call today at (702) 333-1111 to get in touch with someone that can help.