Representing Mesothelioma Clients Across Nevada
If you worked around asbestos or were in contact with asbestos at any point in your life, there is a possibility of being diagnosed with mesothelioma. And if you have been diagnosed, you may be entitled to compensation for your pain and suffering.
Compensation can include:
Medical bills
Lost wages and earnings potential
Long-term care
Pain and suffering
Get in touch with a Las Vegas mesothelioma attorney if you have been diagnosed with mesothelioma and need help. We can help you win compensation for your condition.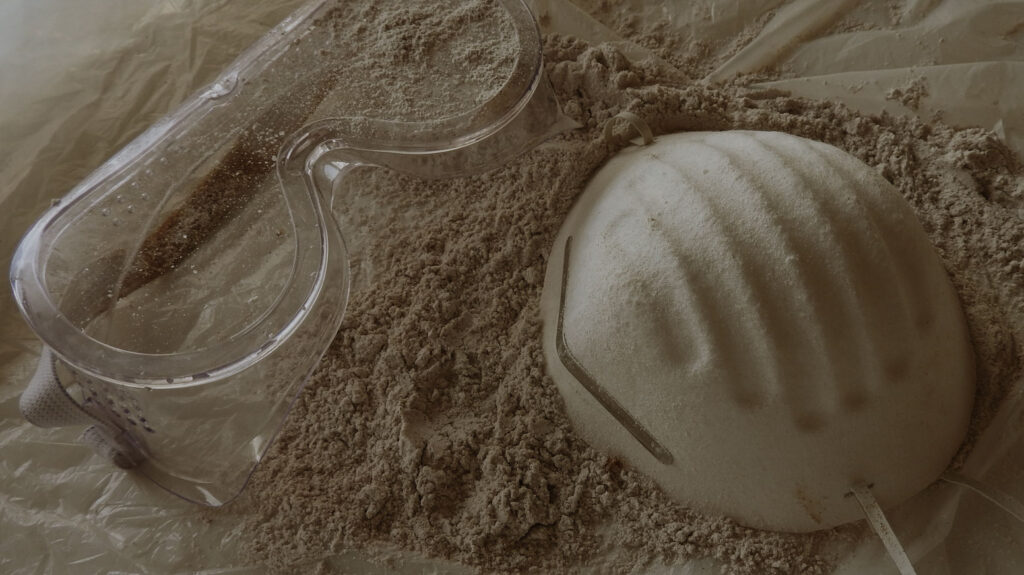 Why Choose the Attorneys from Bighorn Law
Our firm has recovered over $150 million on behalf of our clients. We are dedicated to holding corporations, insurance companies, and more accountable for the compensation that our clients need to recover.
Mesothelioma is a devastating disease that can impact your life significantly. Our firm has a mission to protect our Las Vegas community and will connect you to our comprehensive network of doctors, surgeons, and conservative treatment specialists.
Our attorneys have a strong track record of success and have received multiple awards and recognitions. In fact, Bighorn Law was named in the Top 100 Personal Injury Attorneys in the United States in 2020.
How is Mesothelioma Caused?
Mesothelioma is caused by contact with asbestos. It's important to note that the duration and type of contact are not necessarily related to being diagnosed with mesothelioma. People that have had different levels of contact have been diagnosed, so many different groups of people have been potentially exposed enough to cause illness.
Mesothelioma typically develops in the outer lining of the lungs. Microscopic asbestos fibers that are inhaled or swallowed are not properly broken down by the body. These fibers then fasten themselves to the tissues of the lungs and respiratory system.
Bighorn Law has years of experience fighting for people suffering the ill effects of mesothelioma. We fight for the maximum payout for anyone suffering from mesothelioma.
The Dangers of Asbestos Exposure
Asbestos is a naturally occurring mineral that is highly toxic. Its fibers can be found in buildings like homes, workplaces, and schools, but it can also spread into the environment when it is disturbed by mining or construction companies. In fact, asbestos fibers were found in rocks and dust just outside of Las Vegas in 2019.
Before its dangers were discovered, asbestos was widely used in several materials, including insulation, paper, cement, plastic, and cloth. Because it is resistant to heat, corrosion, and electricity, this mineral is extremely popular for these applications.
Asbestos can lead to mesothelioma and other serious health conditions when it is inhaled or ingested. Many people who were repeatedly exposed to asbestos at home, work, or school become severely ill later in life.
What are the Symptoms of Mesothelioma?
Cancer that develops from mesothelioma is particularly aggressive, but there are treatment options. Like any cancer, early diagnosis is important with mesothelioma. Common symptoms include:
Fatigue
Fluid around the lungs
Wheezing or coughing
Coughing up blood
Pain of the chest wall
Shortness of breath
More severe cases of mesothelioma can cause tumors that develop in the abdomen cavity. This creates a potential for other symptoms, including:
A mass in the abdomen
Abdominal pain
Weight loss
Issues with bowel function
Abnormal production and storage of abdominal fluid
The most severe forms of mesothelioma can develop even more severe symptoms, including the following:
Jaundice
Internal bleeding
Blood clots
Severe fluid buildup in the abdomen
Low blood sugar
Who Is Liable for Asbestos Exposure?
By filing a mesothelioma lawsuit in Las Vegas civil court, you can hold several parties liable for the losses that you suffered due to your diagnosis. Depending on the circumstances surrounding your exposure to asbestos, you could name any of the following entities in your claim:
Asbestos Manufacturers: Although its dangers are now well known, some companies still manufacture asbestos for construction and industrial purposes. Asbestos manufacturers have a responsibility to warn the public about the dangers of this material. If a manufacturer fails to disclose this information, it could be liable for any cases of mesothelioma that arise.
Employers: Employers have a responsibility to provide a safe environment for their employees, especially if these workers encounter asbestos on a regular basis. If an employer fails to warn employees about the risks of asbestos or provide proper safety training or protective equipment, it will be liable if a worker is diagnosed with mesothelioma.
Property Owners: Many buildings may contain asbestos that can harm people who live, work at, or visit the property on a regular basis. If the owner fails to protect tenants and patrons from asbestos exposure and warn them of the hazards, he or she could be liable for mesothelioma diagnoses.
Mining or Construction Companies: When naturally-occurring asbestos sites are disturbed by mining or construction operations, the mineral can spread throughout the environment. When a company fails to take precautions to protect the community or its employees, it could be liable for any injuries that occur as a result.
What Damages Are Available in Las Vegas Mesothelioma Lawsuits?
Mesothelioma lawsuits provide a pathway to justice for victims of asbestos exposure. In your claim, you can recover two categories of damages: economic damages, which involve your financial losses; and non-economic damages, which involve the pain and suffering that you experienced.
Below are just some examples of compensation that you could claim in a Las Vegas mesothelioma lawsuit:
Expenses for all past and future medical care related to your mesothelioma
Lost wages during your treatment and recovery periods
Loss of future wages and benefits if you are no longer able to work due to the disease
Physical pain and suffering, such as chronic pain
Emotional pain and suffering, such as mental anguish and loss of quality of life
Many people who are diagnosed with mesothelioma pass away from the disease. If you lost a loved one because of asbestos exposure, you may be eligible to file a wrongful death lawsuit on his or her behalf.
In these situations, your family and your loved one's estate may be able to recover the following types of damages:
Reasonable funeral and burial expenses
Medical expenses for the mesothelioma
Lost wages and benefits that the deceased would have earned
Pain and suffering experienced by the deceased
Loss of companionship, care, comfort, and affection
Survivor's grief or sorrow
It can be difficult to determine the value of your damages without the assistance of a lawyer. Your attorney from Bighorn Law can help you identify all of the damages that you may qualify for and accurately estimate your potential settlement.
How Long Do I Have to File a Mesothelioma Lawsuit in Nevada?
Mesothelioma is a tricky disease to track or prepare for, as different levels of exposure can lead to a diagnosis. And the timeframe is also extended – many of those diagnosed were exposed 10-40 years prior to the actual diagnosis.
Luckily, when it comes to filing a mesothelioma lawsuit in Nevada, the statute of limitations starts when you are diagnosed. You have two years from your diagnosis to file a personal injury claim in relation to mesothelioma. Similarly, if someone dies from mesothelioma, the person's family has the same two years from the date of their death to file a wrongful death claim.
Depending on your claim, compensation for a mesothelioma case will come from several possible sources:
The company that manufactured the asbestos
An insurance company
An asbestos victim's trust fund
What Will My Las Vegas Mesothelioma Lawsuit Compensation Be?
Because many companies that were involved in asbestos exposure have since closed down or have gone bankrupt, it is difficult to say how much money is available for mesothelioma victims. The basis of each settlement looks at each individual's mesothelioma illness and prognosis, and how the illness affected their life. In general, however, these are the main considerations involving compensation amounts in mesothelioma cases:
The final factor in determining how much money a mesothelioma victim will receive is the amount of time it takes to settle. If a case is settled out of court quickly, the amount will be relatively lower than if the case were to go to a jury verdict. However, the attorney fees associated with taking a case to a jury can be substantial and may decrease your settlement significantly. However, in general, most mesothelioma cases result in settlements ranging from $1 million to $5 million. But after attorney fees and other legal costs, the victims may receive about two-thirds of the original settlement amount.
Why You Need a Las Vegas Mesothelioma Attorney
At Bighorn Law, our attorneys represent mesothelioma victims in their lawsuits against asbestos manufacturers and other institutions. Our lawyers have decades of experience fighting for the rights of our Las Vegas community and will work tirelessly to secure the compensation that you deserve.
By hiring a lawyer to represent your case, you gain an advocate who understands these complex lawsuits. Your Las Vegas mesothelioma lawyer can provide valuable support throughout your case:
Investigating and Determining Liability: Your lawyer can conduct a full investigation into your case and identify the cause of your asbestos exposure. Then, he or she will help identify the appropriate defendants and initiate your lawsuit.
Negotiating on Your Behalf: Many mesothelioma lawsuits involve negotiations with defense attorneys or insurance companies. Your lawyer will have significant negotiation experience and will be able to navigate these conversations on your behalf, advocating for your best interests.
Determining the Value of Your Damages: It is common for mesothelioma settlements to total thousands of dollars, sometimes reaching millions of dollars. Your lawyer will be able to identify all potential avenues to compensation and calculate your potential award.
Building a Case for the Courtroom: If your case goes to trial, you need a compelling case that shares your story and proves the defendant's liability. Your attorney will have years of trial experience and will gather all pieces of evidence to establish your right to recovery.
If you are battling mesothelioma, do not navigate the legal system alone. Trust the attorneys at Bighorn Law to support you and protect your rights and interests during each stage of litigation.
Working with a Las Vegas Mesothelioma Attorney
Bighorn Law has years of experience fighting for people suffering the ill effects of mesothelioma. Due to the complex nature of the disease and the many factors involved in contact and timeline of diagnosis, it's important to have a Las Vegas mesothelioma attorney on your side that understands the ins and outs.
Our attorneys have won many large settlements for people suffering from mesothelioma. Get in touch with us and let us start on your case as early as tomorrow. Call us completely risk-free today at (702) 333-1111.