Drunk Driving Accident Attorney in Nevada and Utah
Drunk driving is a serious issue in Nevada and Utah. Victims and their families who suffer from these accidents should hire a drunk driver injury attorney right away. Given the complexity caused by drunk driving accidents, Bighorn Law can help you get what you rightfully deserve.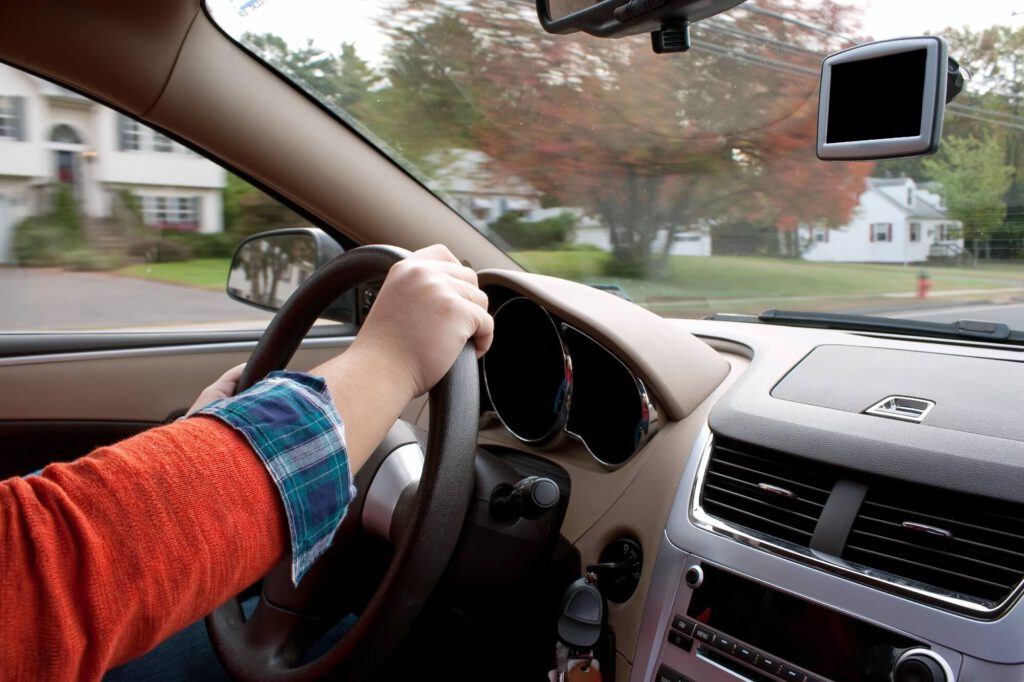 Drunk Driving Can Cause Serious Accidents
Many of the accidents that happen because of drunk driving lead to severe injury or death. Some of the most common accidents that occur from drunk driving include:
Rear-end collisions: A drunk driver's impaired response time may cause them not to hit the brakes at the appropriate time.
Head-on collisions: A drunk driver who falls asleep or otherwise becomes significantly impaired at the wheel may veer into oncoming traffic.
Wrong-way crashes: An intoxicated driver may not be able to read road signs and end up driving in the wrong area.
Pedestrian accidents: An intoxicated driver can have impairments that prevent them from seeing and responding to someone on the road.
These are some of the most common ways a drunk driver will injure a victim. However, there are certainly other accidents that can occur. Our team can help you no matter what the specifics are.
Our Attorneys Will Hold Drunk Drivers Accountable
After a drunk driving accident, you might be wondering who should be held accountable for their actions. In most cases, the drunk driver should be liable. The intoxicated individual was the one behind the wheel when the accident occurred.
In some states, like Nevada and Utah, you can hold the host— or the entity serving the alcohol — accountable if they served someone underage. In Utah, you can also sue the vendor if they served someone who is visibly intoxicated through the Dram Shop Law.
Recover Compensation From a Drunk Driving Related Personal Injury
If you or a loved one has been injured or killed in a drunk driving accident, there are multiple types of costs to recover. Some of the most common forms of compensation include:
Medical expenses
Missing wages
Physical and emotional damages
Wrongful death
Funeral costs
Recovering the costs of being hit by a drunk driver in Nevada is the first step toward healing and overcoming the incident. After a drunk driving accident, the last thing you need is to worry about these expenses when the accident was not your fault. Call an attorney to ensure you receive the compensation you deserve for drunk driving accidents.
Does a Drunk Driver Make My Personal Injury Case Easier?
Many of our clients want to know whether the fact that the driver who hit them was charged with drunk driving is going to make a difference in their personal injury case. They often think, and understandably so, that it should guarantee a higher settlement.
Some circumstances, such as an accident caused by a drunk driver, can give rise to both a civil case and a criminal case. If you were injured in an accident caused by a drunk driver, the fact that the driver was charged with a crime might make it easier for you to establish that the accident was their fault. But that's about it.
Civil Cases vs. Criminal Cases
To understand why the fact that the driver who hit you was charged with drunk driving does not guarantee you a higher settlement, you must understand the difference between civil cases and criminal cases as they relate to drunk driving:
A civil case deals with a dispute between private parties. It is how an injured person can recover financially for the harm that was done to them by another person.
A criminal case, on the other hand, is brought by the state to punish a person for committing a crime.
The defendant in a civil case does not face any jail time if the plaintiff meets the burden of proof, and unless it is part of a settlement, the defendant has no obligation to do anything other than pay the plaintiff money. However, if the state meets the burden of proof in a criminal case, the defendant can face various penalties, including incarceration.
The defendant in a criminal case can also be required to pay money (restitution) to the victim of their crime as part of a plea agreement. But restitution is usually never enough to compensate the victim for all the harm that was done, and rarely compares to the amount of money that can be recovered through a civil case.
The Bottom Line
While the drunk driver's auto insurance company probably will not deny that their client was at fault for the accident, they will still fight to minimize the amount of money they have to pay you for your damages. So, even if the driver who hit you was drunk, and they are likely to be convicted of a crime, it probably will not help your personal injury claim very much.
You will still have the burden of proving to the liable insurance company (or a jury in court) how hurt you were and how much compensation you should be paid for your injuries and related financial losses. Furthermore, while you may recover some compensation through restitution ordered in the criminal case, it probably will not even begin to cover all your losses.
Only working with an experienced Las Vegas personal injury attorney, like the ones at Bighorn Law, will give you the best chance to recover the most compensation after being injured by a drunk driver in Las Vegas. Studies have shown that insurance companies consistently pay out more money to accident victims who are represented by a reputable attorney.
Contact a Drunk Driving Accident Personal Injury Lawyer Now
Attorneys at Bighorn Law have the necessary experience to help you file and win a personal injury claim for a drunk driving accident. We will work with you from the starting point to ensure you receive compensation for the pain caused by this type of accident.
Contacting us right away is an essential first step in this recovery process. Experienced lawyers know how to handle these accidents efficiently and to your maximum benefit. Our conversations are completely confidential and free of charge. Request a consultation today or give us a call at (702) 333-1111 to get started.