An Attorney for Defective Product Injuries in Nevada
Whenever you purchase a product, there is always an expectation that it will work and be safe to use or consume. If it doesn't work, it's often as simple as returning the product for a new one, but there are some extreme cases where a product is not only defective but harmful.
If you have been injured or your property has been damaged as the result of a faulty product, you may be entitled to compensation to recover from the damages. As these cases typically involve large corporations, it's critical that you contact a qualified personal injury attorney to ensure you are treated fairly and receive the compensation you deserve.
Bighorn Law has experienced attorneys who understand defective product injuries. We are ready to help you today.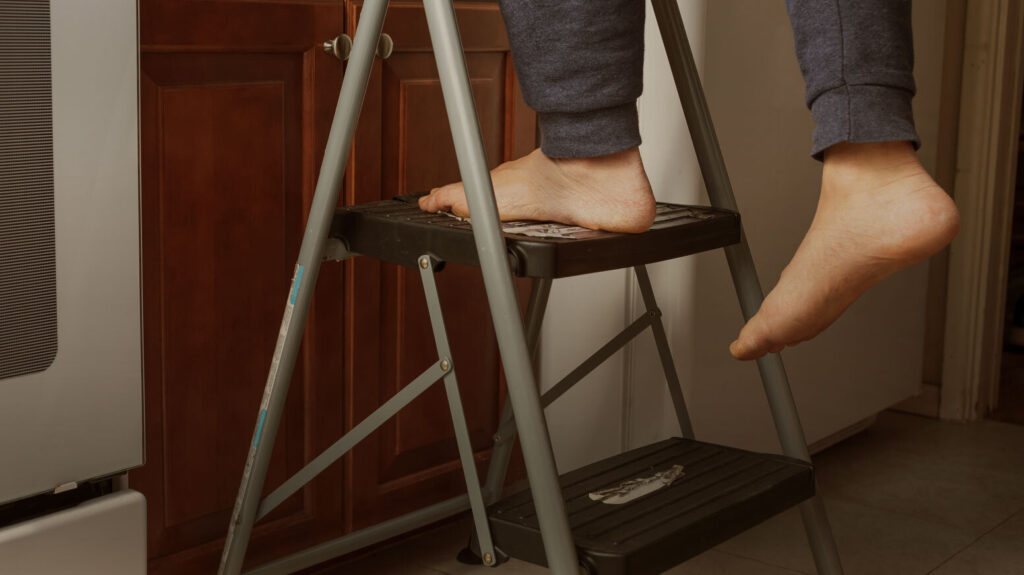 Product Liability in Nevada
In Nevada, product liability law states that if you or a loved one experience injury, death, harm, or damage from a defective product, the company that produced the product is financially responsible as long as it can be proved that:
The defective product was "unreasonably dangerous"
The defect existed before the product was purchased
The defect directly injured you
In a product liability case, it doesn't matter whether a company exercised a standard of care or not. In addition, negligence doesn't have to be proved. Put simply, if you sustained an injury or damages as the result of a defect in the product, the company is financially liable for those damages.
When you are injured or your property is damaged as the result of a defective product, it can be difficult to know where to begin. Our personal injury lawyers have been through this process countless times and can help you earn maximum compensation.
What is Considered a Defective Product?
Any product used with its intended purpose that results in injury or damage can be considered defective, but there are three categories of defects that can help you to better understand whether the injury or damage you sustained may warrant a claim being filed.
Manufacturing defect – flaws that occurred during the production of the product.
Design defect – flaws that existed before the product was manufactured.
Marketing defect – improper instructions or warnings about the dangers of the product.
Common Types of Defective Products
Although any product has the ability to harm you, there are several products that are more common in product liability cases due to their ability to malfunction and inflict harm on the consumer, including:
Automotive parts
Furniture
Appliances
Power tools
Lawn equipment
Chemical cleaners
Children's toys
Medical devices
Foods and drugs
While these tend to be seen more often, it's important to note that injuries or property damage from any product can qualify for a product liability case. If you have questions about whether or not your situation fits under Nevada product liability law, be sure to reach out to our trusted attorneys.
What to Do if You are Injured by a Defective Product
If you have been injured by a product, it's important to seek medical attention and ensure that your injuries are documented. After you receive proper medical treatment, your next step should be to contact a product liability attorney. While you may be tempted to file a complaint with the company that sold you the product, you should always get an attorney involved first.
Insurance companies are experienced in these types of claims and will use every trick in the book to deny liability for the injuries or damages and get you to back down. Never speak with anyone from the company until you've spoken with an attorney.
You will also want to hold onto any packaging, manuals, or other information that came with the product, which can be hugely helpful in determining whether there were sufficient warnings about its potential dangers.
What Damages Can I Recover for Product Liability?
If you were injured as the result of a defective product, or if there were inadequate warnings on the product, you may be eligible for compensation for the damages that are incurred, including but not limited to:
Pain and suffering
Medical expenses
Lost wages if you miss work
Property loss or damage
Any other damages you suffer
The Most Common Defective Product Injuries in Las Vegas
Defective products can lead to traumatic injuries and illnesses. The most common traumatic injuries caused by defective products include:
Broken and dislocated bones; 
Lacerations and puncture wounds;
Burn injuries;
Traumatic brain injuries; and 
Open head wounds. 
Defective products can also affect the internal operations of our bodies, and these injuries or illnesses regularly involve:
Lack of oxygen due to choking;
Poisoning;
Internal organ damage;
Severe allergic reactions; and
Certain cancers
Our skilled personal injury attorneys can ensure that the nature and severity of your injuries are well-established, so we can obtain all the compensation you need to recover, both physically and financially. 
Statute of Limitations For Product Liability Claims in Nevada 
There are strict time limits to file a product liability claim in Nevada. Generally, any victim injured due to a defective product in Nevada must file a product liability lawsuit within four years of the date the injury occurred per the state's statute of limitations. 
Nevada's discovery rule can effectively extend the statute of limitations for a product liability claim under certain circumstances. In some cases, you have four years from the date you discovered that you have suffered an injury or illness due to a defective product to file a lawsuit. 
For cases involving a minor child, the statute of limitations period does not start until the child's 18th birthday, and will then vary in length depending on the circumstances involved. Our skilled product liability lawyers have extensive experience handling complex injury cases, including those related to faulty products, and we can advise you of the statute of limitations applicable in your case.
Mass Tort & Class Actions 
Many times, a product defect has mass tort implications because of the widespread use of the product. These claims may take the form of what is known as a mass tort or class action case, which means that all consumers who have been injured by the product will be joined in a single legal action subject to special rules. 
An injured consumer may elect to join the mass tort or class action case or to opt-out of that action and bring their case individually. Often, however, the costs associated with bringing an individual claim preclude proceeding as an individual, and it makes more sense to join the mass tort or class action. 
Do I Need A Lawyer for a Salt Lake City Product Liability Claim?
You should contact an attorney any time you were injured by a product that was dangerous, defective, or not adequately labeled. Product liability cases require lawyers to conduct in-depth investigations and gather complicated evidence. 
The lawyers at Bighorn Law know what makes a successful product liability case and have years of experience handling such claims. We can guide you through the process from the very beginning to the day you win your case. 
We all deserve safe and useful products that work as intended. Anything less is unacceptable. If a product caused you harm, contact Bighorn Law today to schedule a free consultation and start the recovery process.
Legal Assistance for Product Injuries in Las Vegas
When you are injured or your property is damaged as the result of a defective product, it can be difficult to know where to begin. Our personal injury lawyers have been through this process countless times and can help you as you look to recover from the damage.
If you feel that you have a claim against a company that sold you a defective product, contact Bighorn Law today. We are here to listen to your story and to help you determine the best next steps. There is no cost or risk for the call, which means you have nothing to lose and everything to gain. You can reach our professional Las Vegas attorneys by calling (702) 333-1111.